A SPOKEN WORD EVENT: THE ROLES WE PLAY AND FRIENDS: CHALLENGING PERCEPTIONS OF...

The Roles We Play: Recognising the Contribution of People in Poverty; a full-colour publication, exhibition and multi-media project from ATD Fourth World and artist and photographer Eva Sajovic. The Roles We Play: Recongising the Contribution of People in Poverty is a collection of photographic portraits and self-written biographies exploring the roles played by those living in poverty within their families, communities and society at large. 
Each one of us has encountered a situation where negative attitudes towards others have been held because of their gender, race, religion, sexuality, appearance or socioeconomic status. We only have to take a look at today's media and political climate, and then take a look at our communities to see the damaging effect of stereotyping and prejudice. In today's society there must be a deeper reflection on how we form our perceptions of others. 
The trajedy that took place at the Charlie Hebo Magazine, Paris proves that "More than ever we must reject intolerance. In the face of hatred and violence, there is no other way than solidarity and the recognition and respect of others, no other answer than learning to know and understand one another so as to live together peacefully." ATD Fourth World - International Leadership Team 
This event promises to be a showcase of community cohesion that challenges those attitudes. A literary-fest with live music performances that aims to build new perceptions of others around us and encourage positive interaction between communities, families and individuals. Think Book Slam for those who believe in social action for the people by the people.
Performances on the day from
Slam Poetry artist Deanna Rodger's
The Jeanette Murphy band 
Monteagle 
Jimmy Beckley representing community organisation Paxton Green Time Bank
Plus many more...
EVENT
VENUE The White Lion in Streatham
DOORS OPEN 4pm
FIRST PERFORMANCE AT 5pm
Let's say no to the systematic acceptance of stereotyping and prejudice. Head over to our Facebook page for more information.
If you would like to raise awareness of the challenges faced by those who have experienced stereotyping and prejudice, there are still a few spots remaining for community groups/ organisations. Please contact us via email at therolesweplay@atd-uk.org or alternatively send us a message on Facebook or Twitter to register your interest in performing at this event. 
This event will be recorded live; a copy of the sound recording will be given to those who have performed, as a thank you for their participation. It will also be available to listen to via our website at a later date.
Before we can see change, we must be change!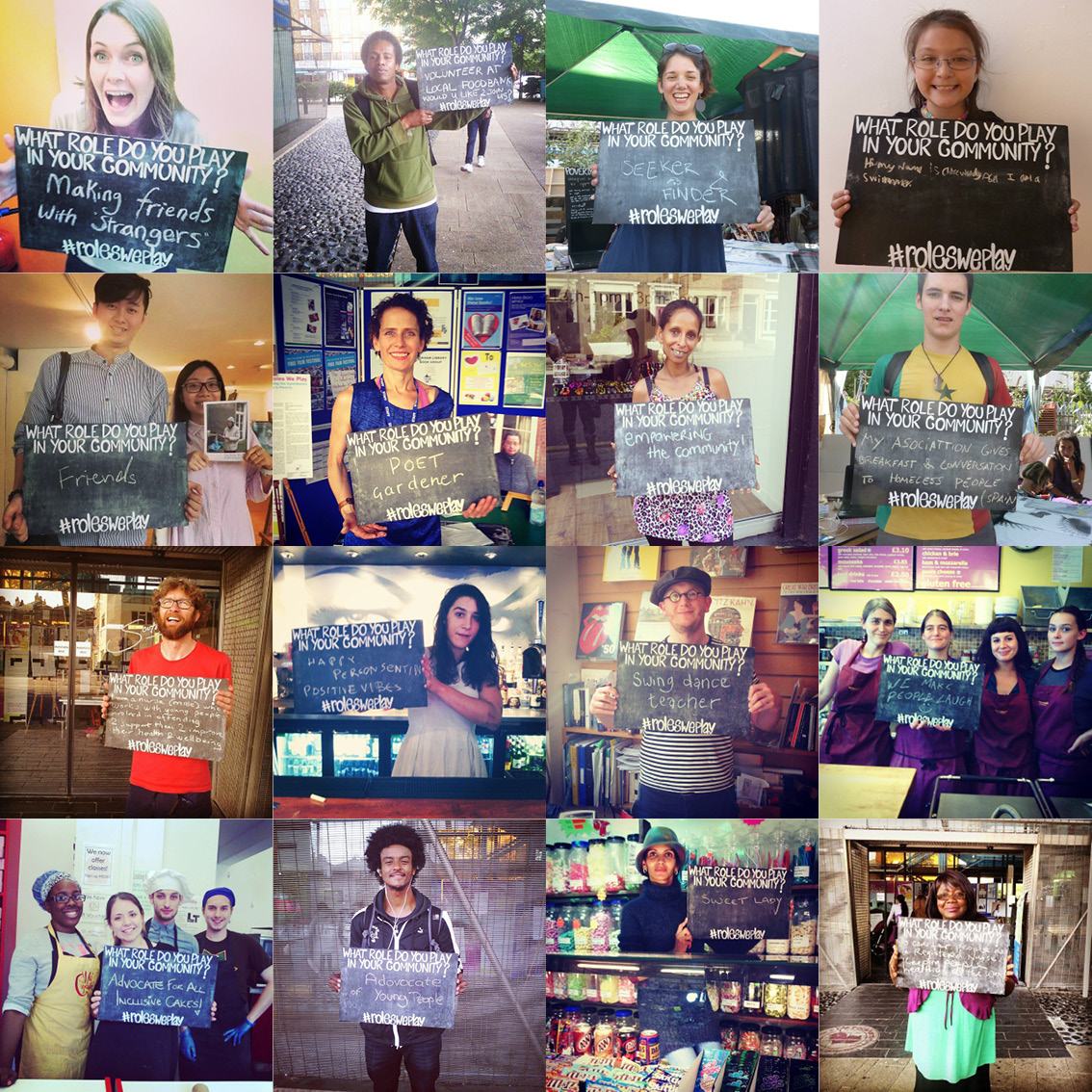 To find out more about The Roles We Play: Recognising the Contribution of People in Poverty project, please follow us on social media: 


Facebook: ATD Fourth World
Twitter: @ATDFourthWorld
Instagram: rolesweplay
LinkedIn: ATD Fourth World UK
Google+: ATD Fourth World UK
Visit www.therolesweplay.co.uk
Event Type
The Arts and Music – Concerts
Event Address
The White Lion, 232 Streatham High Rd, London, SW16 1BB